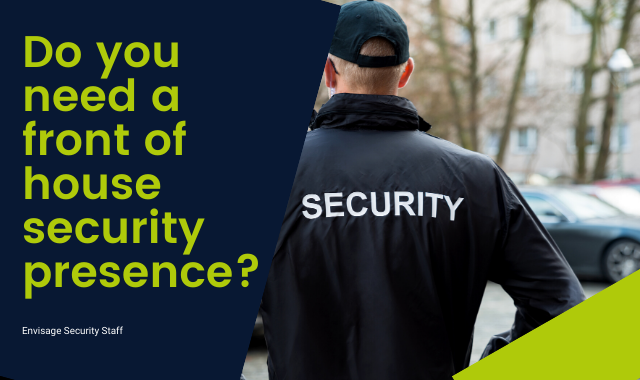 Do you need a front of house security presence?
Do you need a front of house security presence?
If you manage or run a hospitality venue, a great investment and addition to your team would be a front-of-house (or if you want concierge). They are important to your business as they act as the face of your business as well as providing the additional security for your venue, staff, and guests. This is important to Envisage that they are welcoming and have the personal skills on top of being qualified and experienced in stopping security issues from escalating.
They are not only security operators
The Envisage team members we book for your venue or event are not only a security deterrent, but they also have other transferable skills. If you require them to run registration and take names for people who have booked in advance. They can act as an information point, directing or showing guests where they need to be. They can manage your track and trace policies, ensuring people have checked in to your venue and are following the government guidelines.
With current restrictions, people may be more emotional or tempered more than usual – our team have the experience to spot a situation before it becomes an issue and diffuse it from becoming a security threat using their people skills and in very rare occasions remove individuals from the premise calling on their fully-licensed training.
Social distancing and queue management
It is more important now then ever that you have an organised and managed queue system, your premise may have to restrict the amount of people allowed in your premise or people may have to check into your venue. It is important that you ensure people are following social distancing guidelines and are kept up to date with any potential waiting times. Meanwhile, it is critical that they are directed where to que, making sure they are not blocking any exits, entrances or emergency access (which is vital for your risk assessment).