Crowd Management from Envisage Security Staff
At Envisage Security Staff, we provide a crowd management planning service for managing crowds at events under normal and emergency conditions.
Our plans are event specific, taking into account your audience demographic, any historical incidents, available space, forecasted numbers attending and other factors that affect the safety and management of crowds.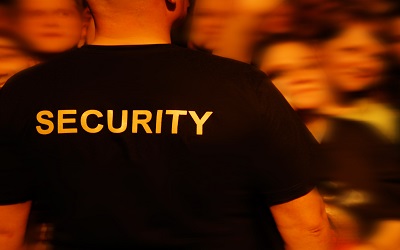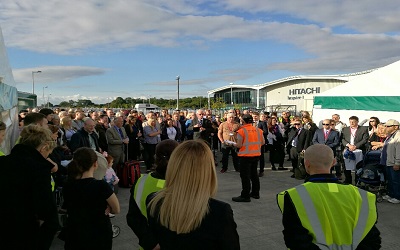 We are qualified and highly experienced, having worked with event organisers at some of the UK's most prestigious festivals and events.
Our solutions promote safe and effective crowd control and management but are also cost-effective.
Crowd Management and Control Tactics
There are many aspects that affect how people react and respond to certain situations. By identifying these 'trigger points', we can create solutions that minimise their effect.
A detailed crowd management plan, for example, may include;
Liaising with emergency services, police, local authority and other stakeholders in your event
Effective queue management
An on-site crowd management advisor from Envisage Security Staff
A detailed crowd control risk assessment
Evacuation planning
Crowd profiling
A flow rate analysis
Pre-event security checks
Briefings and debrief
Security and Crowd Management
Overall, the event organisers have the responsibility of ensuring the event is safe and crowds are managed when they enter the venue, whilst at the event and as they leave too.
As a security company, we believe that crowd management is an integral part of the security services that we offer.
With SIA licensed security personnel offering a wide range of experience, we understand the importance of effective and proactive crowd control is at an event.
We look at all aspects and factors that affect your event, from the local topography, transport hubs, the road network, as well as the venue itself alongside the effects of temporary structures on the flow and behaviour of people.
Safe AND Secure
At Envisage Security Staff, we want your event to run smoothly, and that means safety and security working together.
We develop a crowd management plan – or we can be part of a crowd management plan – that sets out how groups of people will be managed at your event under normal or typical conditions, and under emergency conditions too.
We have supplied security and crowd management personnel at indoor and outdoor events at venues across the country. From music festivals to motorsport events, we ensure people's safety getting into the venue, whilst at the event and as they leave too.
With thousands of SIA licensed personnel covering the whole of the UK, our service is cost-effective, personal and bespoke.
For more information or for a no-obligation quote, use the contact form or call the team on 0844 800 0071.