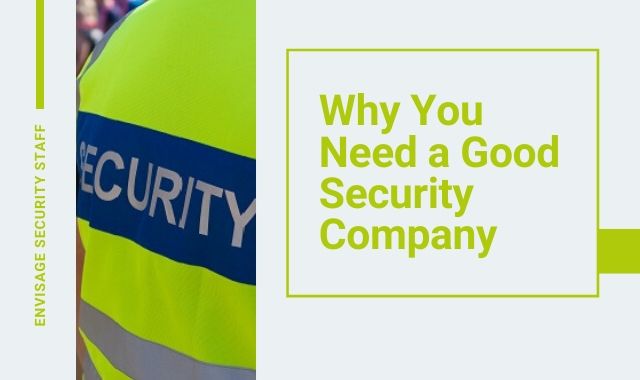 Why You Need a Good Security Company
Why You Need a Good Security Company
Did you know that London is one of the most surveilled cities in the world, with well over 600,000 CCTV cameras in the city?  This is mainly due to population density and a higher crime rate (being the capital city) so the need for monitoring is essential.
CCTV is just one of the ways to protect your business, so during these quieter times why not review your existing security provision?  Whether the goal is to prevent criminal or malicious behaviour or to protect the health and safety of your staff and customers now is the time to proactively assess what you currently have in place.  While criminal and anti-social behaviour may be lower due to lockdown, as these measures ease there may unfortunately be a rise as things return to 'normal'.
In order to follow Government guidelines, most businesses will need to combine these two security goals in order to survive and secure their future in the current climate – ignoring one or both of these could severely effect you.
Factors To Consider When Reviewing Your Business Security
Criminal Activity
You can avoid it – simple measures such as security guards (static or mobile) are a great deterrent to criminals and can decrease any risks and save you money in the long term.
It should be a priority – while you may have the latest tech protecting your servers from cyber-crime, what about the physical safety of your premises and equipment?
Protecting your people – criminals don't work to office hours! They are opportunists – would you want to be liable for an injury to an innocent staff member during a robbery?
Are you a soft target? – Criminals are smart and will often watch a potential target weeks in advance.  If you don't have visible security, they will think you're an easy target!
There are more criminals in densely populated areas – London has a population of over 13.5 million which equals more than 12% of the UK's entire population. Where there's more people there's more crime – simple.
Health Security
The plus points will outweigh the cost – ignore health and safety at your peril – your opening could be delayed or closed permanently.
Boosting customer and staff confidence – Happy customers and staff are reassured you are placing their health as a priority resulting in repeat business and increased loyalty.
A combination of health and criminal security –  Envisage Security can work with you to create a tailor made package that combine both aspects at a competitive price.
Deep Cleaning & sanitising – good hygiene practise increases health security and reassures staff and customers.
We know that is lot to consider but taking these factors into consideration when hiring a professional security company will help you tick these off.
Envisage Security offer a wide range of services across all industries:
Security Staff – static officers can protect your entrances and exits, undertake access controls and perform health and safety checks. Mobile staff can perform internal and external patrols of your premises and alert to any suspicious activity.
Social Distancing – our staff can help with managing queues and ensuring that social distancing guidelines are adhered to. As this is constantly evolving, Envisage Security will keep staff trained and updated so you can rest assured you are sticking to the current rules.
Cleaning – We have staff available to come and undertake cleaning at your premises. Whether that is a deep clean out of hours, or more frequent and visible cleaning to reassure you staff and customers, we can help with that!
There are plenty of other reasons to use a security company in your city to numerous to list, but the main thing to take away is that its best to be prepared – its just not worth compromising on the security of your staff and premises.  The benefits far outweigh the cost!
Finally, we would recommend if for you to do your research before selecting a security provider – there are so many to chose from, but do check their accreditation and reviews before parting with any money!
Don't be unprotected – its just not worth the risk!   Call us on 0844 800 0071 to discuss your requirements!