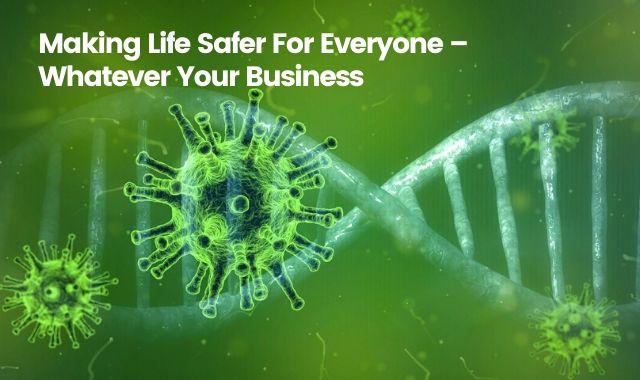 Making Life Safer For Everyone – Whatever Your Business
Making Life Safer For Everyone – Whatever Your Business
Coronavirus is a pandemic that has fundamentally changed every aspect of our lives.  As lockdown measures start to ease, there seem to be polar opposite views on how to return to 'normal' lives – on one side, those who are cautious and want to avoid a second wave, and then on the other those who want to get back to business straight away to boost our economy and protect jobs.  While we are erring on the side of caution currently with the 2 metre social distancing rules, we are expecting the Government to reduce this distance soon to facilitate post lockdown life and a return to 'normality'.
While these measures are finalised, we can certainly step in to help keep you and your customers safe (for example marshals to enforce social distancing, or staff to help with deep cleaning).  There is no doubt that certain industries will need additional help to stick to these guidelines, but don't worry we can advise and help with that!
Marshals for Social Distancing
As Government guidelines constantly update, Envisage Security also regularly retrain and advise our marshals accordingly.  This ensures they are in the best position to safely maintain and enforce social distancing guidelines.  Our marshals are fully trained and knowledgeable in the protocols required to minimise Covid-19 infection to them, your staff and customers.
You could be thinking "why shouldn't I just get my current staff to manage social distancing requirements?"  Of course, you could do this but are they fully trained and qualified for the task?  Would you want them (and yourself) to be liable for any issues that may occur?  It makes more sense to leave this job to an experienced company and let your own staff concentrate on their own day to day tasks.
In addition to social distancing there are other measures that we can offer to minimise risk and ensure your business's safety.
Deep Cleaning
The current pandemic has emphasised the importance of hygiene and the deep cleaning of our workplaces and businesses.  As people return back to work, thorough cleaning and sanitisation of surfaces is vital to minimise cross contamination and transmission of Covid-19.
Envisage Security can also offer cleaning staff to help with your needs – whether this is out of hours (to minimise disruption to you) or during work hours (to provide reassurance to your staff and customers that their health is your priority) we can tailor make a package that works for you and adheres to current guidelines.
A Final Note on Hygiene
One of the most simple and effective ways in minimising Covid-19 transmission is to keep your hands clean.  Remember to wash or sanitise your hands (with anti-bac gel if there are no washing facilities available) regularly and particularly after touching any surface.  Depending on your industry, frequent surface sanitisation or deep cleaning will be required.
Envisage Security are here to help you create a safe environment for your staff and customers. Please contact us for more information on 0844 800 0071 or by using the contact form below.