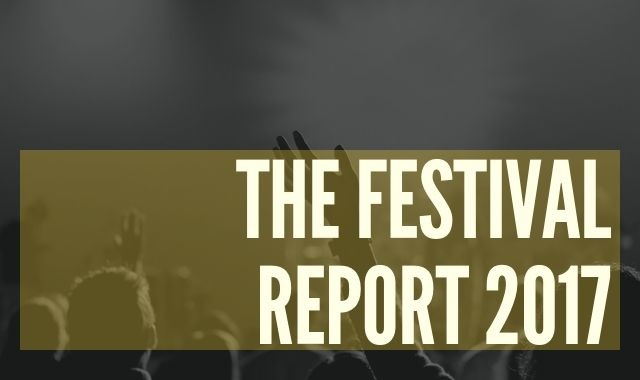 The Festival Report 2017
A newly released report highlights just how much the festival scene is growing in the UK. With this year set to be another bumper year, just what are the figures and feedback from the 2017 festive season in the UK telling us?
Details of the report
The report looks at information gathered from over 8000 festival goers between October and November 2016. Covering music festivals in particular, the survey addressed many of the major components of planning a festival and how festival organisation was received by the attendees. The statistics are certainly interesting…
Age
There was a relatively even spread across the age groups although there was a slight deep from the ages of 26 years to 40 years. the two biggest age groups were at either end of the age spectrum with music festivals being popular with 21 to 25-year-olds with the 41 to 50 age group being only slightly behind.
From a festival security point of view, it was interesting to note that festivals are popular with families too with 16% of festival goers attending with two children.
How family-friendly are your festival security instructions?
Tickets
For festival organisers, an important security consideration is managing the numbers of people who attend at any one time. Tickets are essential for ensuring that you don't have too many people packed into too small a space.
Thus, making your ticket prices competitive but also available at the right time is an important step in festival security. 23% of festival goers said they bought their festival tickets at the first opportunity, the most popular ticket purchasing group. Only 10% took advantage of early bird offers which may mean festival organisers need to make these offers far more lucrative.
The majority of festival-goers (28%) bought their tickets six months before the event with surprisingly few buying them within a week of the festival. Another surprise was that 12% bought their tickets the year before, good news if you planning the event again next year.
The majority of people thought that the tickets were priced 'just right' but 21% thought they were overpriced for what was offered with 19% saying they offered good value for money.
Refreshments and amenities
Once at your festival, you want everyone to have a great time and that means providing them with the refreshments and so on, alongside great bands and performances.
Overall, the food at festivals was mainly rated as excellent to OK whilst drink selection came out at 'ok' – in other words, the selection of drinks could be improved. In terms of alcoholic drinks, lager and cider came out on top as their favourite tipple with cocktails in fifth place.
Pizza, burgers, wraps, Mexican food and chips & dips were the top five most popular food choices but there was one major issue – prices for both food and drink were seen as 'a bit steep' by the majority of festival-goers who responded to the survey.
In summary
The festival scene in the UK is looking healthy with people of all ages enjoying what music festivals have to offer. The majority enjoyed what the festivals offered but many festival-goers were clear: prices need to be more competitive and re-sale ticket sites need to be stopped!