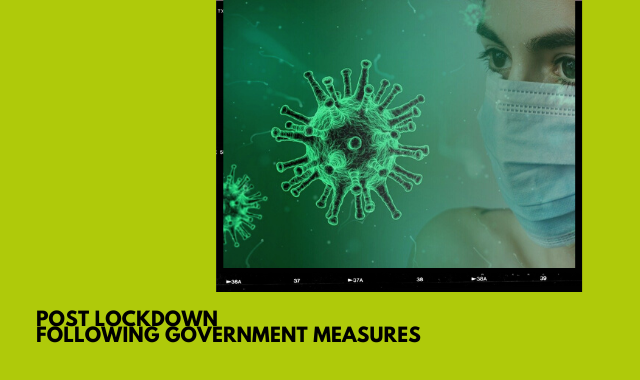 Post Lockdown – Following Government Measures
Post Lockdown – Following Government Measures
With the conversations beginning to start about the lockdown measures being relaxed and lots of questions about when this will happen also leads on to how they will be implemented, with many businesses looking for exit strategies with the information given from the government.
Many of the social distancing measures are going to be second nature for the foreseeable future, it is down to the businesses to manage these measures, which opens an area of uncertainty to their current staff without having the correct training, understanding or ability to deal with conflict or similar situations.
Using a security company during this phase of COVID-19 gives you the reassurance you have somebody at the face of your business that is able to execute & maintain and your post lockdown plans.  Also allows regular staff to carry out their core duties and also keep their potential risk to customers & other employees very low.
Envisage Security have been working tirelessly providing experienced, educated and highly skilled Security Officers to a variety of industries to ensure a smooth & effective transition from different phases of this current pandemic lockdown plan.
Ways to follow government guidance with social distancing and sanitisation
With the social distancing measures looking to be a huge part of our future to help deal with the spread of COVID-19, it is imperative that we follow these rules to help safeguard any issues that could happen.
Envisage Security Officers are trained and experienced with managing ingress & egress at various types of buildings & stores to reduce risk and avoiding risk to the public or your employees.
Many businesses are making it a necessity to wear face masks and also apply sanitation before entering buildings or stores, our officers are able to educate visitors or customers on the policy and why these measures are being applied before entry.
Managing Conflict
With return of business coming closer for many businesses, it will not return as business as usual for the majority with new procedures, policies and social distancing & hygiene rules being implemented.  It is paramount that these are relayed to visitors and customers to avoid any conflict or confusion on the rules.
Our officers have the experience to safely diffuse these situations and ensure that the guidelines are followed for the wellbeing of other customers, visitors and employees.
Our team are constantly reviewing and adapting current procedures to ensure that our on the ground team have the most up to date information on the government's advice so please call us to discuss any requirements you may have to protect your customers, business and employees.