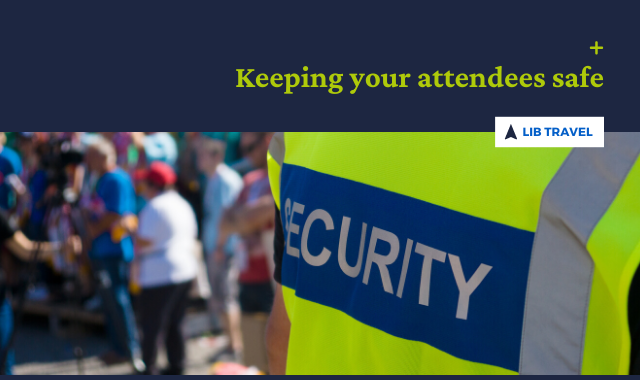 Keeping your attendees safe at events
How to keep your attendees safe at your event
Envisage Security cover an array of services, ranging from parties and weddings, through to large festivals and sporting events. The key goal to all events is always to maintain the safety of the public.
No two events are the same, however the structure to managing a total security package often remains the same and will need to encompass these key points…
1. Asses the likely risks
2. Prevent theft of goods
3. Plan of ingress and egress
4. Crowd control
5. Emergency handling
6. Evacuation planning
To understand your likely risks, you need to consider the following questions…
• What demographic of people will your event attract?
• Could your event be considered controversial?
• Are any high-profile figures in attendance that may cause conflict?
• Does your venue have any obvious security weaknesses?
• Will your event require the closure / obstruction of public land or roads?
Pre-event management
Unlike other providers, Envisage security offers a full package of support before, during and after your event.
Prior support – We will discuss your event in detail to understand your needs and purpose for hiring security to assist your event. Depending on the size of your event, we may have a pre-event visit.
During event – Once the security service is in place, it will be overseen by an experienced event manager to ensure all elements of your event are well managed. You will also have access to speak to our 24-hour control room.
Post event – We will organise a discussion for evaluate your event and note any amendments that you may require for future events.
Why use Envisage Security?
The Envisage group has been operating and growing since 2009. Servicing 3,000 + clients and having a pool of 20,000 event security staff across the UK allows us to source you the best local team for your event every time.
All our security team are SIA accredited so that you can have the peace of mind that you will get well trained, accredited professionals.
Get in touch today for your no obligation quote. Please call 0844 800 0071 or complete the contact form below.