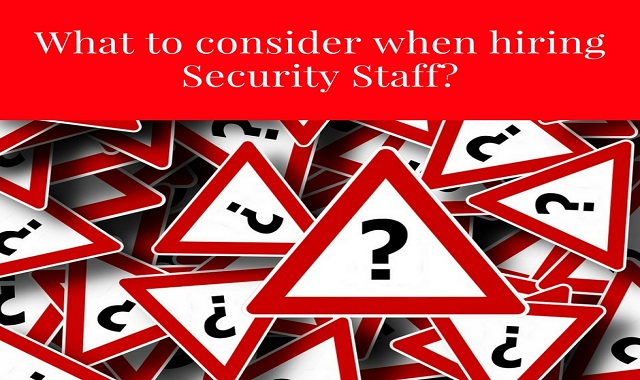 What to consider when hiring Security Staff?
What to consider when hiring Security Staff?
You need security staff for your event, but don't know what to do? How to approach a firm? What best fits your event? What is the best traits to look for in a security business? What you need to know? What questions to ask? What makes one company better than the others?
Envisage Security staff have all the answers to your questions and can help you decide why we are the best agency to use for all your security needs.
Are the Security Staff local?
Envisage Security Staff have offices all over the UK and we pride ourselves on providing locally based staff for all events. You need staff that know the area, know the culture and the venues, this only benefits you and your event.
Can I just speak to one person?
At Envisage we pride ourselves on our small office team, meaning you can speak to the same person that quoted you and took you through every step of your booking.
We like to get to know our clients personally, getting the right staff for you and your event. We put a lot of our time into building relationships with our clients and you are our priority, we want to deliver smiles.
Is Security the company's focus? What is their reputation?
Yes, it's true we also provide clients with promotional and event staff but Envisage Security Staff was created to attend your needs! We are here to get you best possible security staff for your event.
You can simply google any company firm to find out about their reputation whether that's reading complaints or feedback. We advise that you don't just surf the web with limited key searchers but look at ratings, reviews and social media, such as LinkedIn, Twitter and Instagram. You could also ask for previous client references, which we have a lot to show. Also trust your gut instinct, you will get a good feeling for the company's attitude from the second they answer the phone.
Check out our Instagram and Twitter:
@envisage_promote
@envisage_promotions
Can this security firm accommodate your needs?
You should always ask: will this company work to my schedule? Will they be able to answer my questions? Will they be accommodating? Can this company supply staff for short term loans not just long – term contracts?
Our answer is yes!
Is the Company Licensed and Insured?
Envisage Security Staff is SIA licensed and insured and have recently undergone more training with a security firm that has over 20 years' experience. We like to stay up-to-date with the latest rules and regulations.
How Much Will It Cost?
Envisage Security Staff are a reliable agency that don't overcharge for unnecessary requirements.
Your cost will include:
• Insurance
• All travel costs
• All staff expenses
• Agency fees
• 24 hours back up service
• Out guarantee