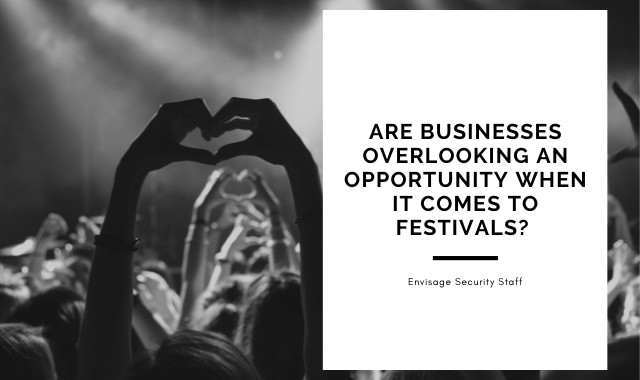 Are businesses overlooking an opportunity when it comes to festivals?
Are businesses overlooking an opportunity when it comes to festivals?
Think of festivals, and big music events like Latitude and Glastonbury immediately jump to mind. As a result, many businesses overlook potential trading opportunities simply because their business concept doesn't fit in with a music them.
But such an attitude is very short sighted. Take a closer look at the type of festivals occurring throughout the UK and you might be surprised at the sheer scale and variety on offer. Just think wellness festivals (Soul Circus, Verve, Balance, Wellenergy), Maritme festivals (Harwich International Shanty Festival, Lynmouth Regatta & Maritime festival, Seafest Scarborough); Children's festivals (Gloworm Nottinghamshire, Gernomio at Arley Hall, Cheshire), and Literature festivals (Hay on Wye, Isle of Wight). That's just for starters – there are countless more, often organised locally or for a specific purpose. Even in depths of winter, there are festivals taking place. York houses the largest Viking Festival in Europe, Hogmanay in Scotland, the Fire Festival in Lerwick and the Light Festival, Oxford are just a few examples.
With people keen to get out and about, enjoy open air activities, festivals provide access to a wide audience. There are lots of opportunities for pop-up shops, special promotions, street food units, displays and activities. Attendance figures speak for themselves – to give but one example Hay on Wye Literature festival has been known to attract 100,000 visitors over an 11 day period.
What's more, these visitors are a captive audience. They are relaxing and enjoying themselves, ready to try something new, experiment and to buy – especially impulse buys since they know they may not find that particular product or service again quickly. As a result, festivals are a great way for companies to experiment with pop up shops, create new concepts, discover how far customers like a particular product line, and attract new customers. It is a perfect way to gain visibility among a vast array of potential customers drawn from a wide area, often nationwide.
Preparation is vital to ensure maximum success. Make sure you have enough staff to cope with demand. It is worth considering hiring some extra staff to demonstrate products, hand out leaflets, generate leads and capture data such as names and emails for future use leaving you time to concentrate on talking to customers and selling your product or service. Think too whether having a character mascot might gain you extra publicity, especially if they are wandering around the site.
Make sure you bring enough products to the site – after all, you cannot simply dash back for extra supplies if you start running out. You might be faced with long queues to simply get in or out of the car park. You will need appropriate clothing, food & drink suitable for all weathers since British weather can change dramatically within a short time.
Consider too how long it will take you to set up. Do you need extra staff to help put up tents, organise counters and storage especially when it comes to security since there will be times when you will have to leave the stand. You might also need to arrange overnight accommodation, or come a day earlier to set up ready for trading early the next morning. After all, there is another captive audience which shouldn't be forgotten – think of all those other traders, event personnel who will be on site often overnight.
Festivals are involve long days, with trading starting early and ending late in the evening. But the results are definitely worth it!
Need to hire staff to work at your festival?
Envisage have been supplying marshals, stewards, car park attendants and event staff to festivals since 2010. To find out more or simply get a quote then give us a call or complete the form below.