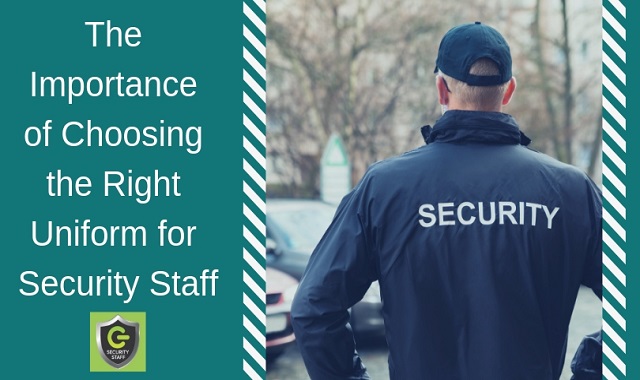 The Importance of Choosing the Right Uniform for Security Staff
The Importance of Choosing the Right Uniform for Security Staff
Uniform sends a signal to people which is why it is important to ensure the event security staff have the right uniform. It's more than just a high viz jacket, however, something that has been seen as a fashion accessory recently.
What is the impact of uniforms for security staff?
Smartness, visible, professional and protected – just four reasons why event security staff in uniform will make a difference. It is also a direct reflection on your company or event too.
There is a 'comfort' in event attendees noting the presence of high-visibility vets and jackets, of seeing security personnel kitted out professionally. But it's more than this…
Deterrent – event security personnel who are highly visible and 'obviously' security act as a deterrent in a situation where people may be intent on causing trouble.
Authority – uniform signals authority and it is this authority that can be both a source of comfort (someone who knows what to do should something go wrong) to being safe at an event.
Cohesion – security personnel dressed in the same uniform and seen across the event present not only a professional appearance but also that there is a large group of people acting as security personnel.
Confidence – the majority of event attendees won't need to come into contact with security personnel aside from asking the shortest route to the car park or how to get to the café on site and so on. But when it's needed, security uniform can offer confidence in a situation, exactly what you need from event security personnel.
Uniform has an effect on security staff too. As well as maintaining a sense of professional, the right uniform forms part of their personal protective equipment (PPE), essential in delivering the service needed at an event.
What is the right uniform for event security personnel?
What constitutes the right uniform depends on the event or situation;
High visibility clothing – branded and with their role also sometimes printed on the clothing, high visibility vests, jackets and other garments mark people out as being 'official' to an event. Security teams at entry and exit points are visible to people arriving and leaving an event.
Safety footwear – there is a wider selection of safety footwear from boots to smart shoes to steel-toe capped trainers. Security staff will spend hours on their feet, walking and standing at events.
Protective vests – police officers wear protective stab vests as part of their uniform and are now commonly seen being worn by door staff and other event security personnel too. They can be useful in situations where the threat of or actual physical violence takes place. But in other situation, could be 'over-the-top'.
Branded security uniform is often used too, along with pockets that ensure security personnel and SIA license is visible.
Event security uniforms set a precedent
We know the importance of effective event security and have always believed that it starts with security personnel not only looking smart but wearing the correct uniform for the event they are working at.
Smart uniforms set a precedent, sending a clear message to everyone who attends an event.