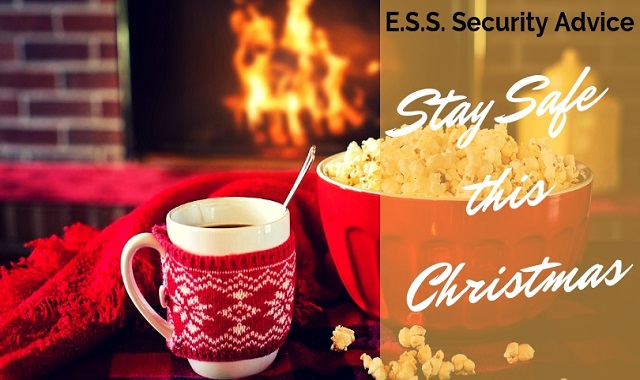 Stay Safe at Christmas
A time of enjoyment and fun, Christmas is also a time that inhibitions are lowered. With a change to our 'normal' routine, we can become vulnerable to accidents and other mishaps.
Stay safe this Christmas with these top tips.
#1 Don't drink and drive
Come the festive seasons and police forces across England, Wales, Scotland and Northern Ireland up the ante when it comes to stopping drivers for hurt breath tests. And for good reason, because on average, 3,600 people are seriously killed as a result of drink driving incidents.
The drink driving campaigns over the years have worked – in 1979, there were over 31,00 deaths or serious injury caused by drink driving compared to just over 8,000 in 2014 – but it seems that not all drivers are getting the message.
The AA has found that nearly 8,000 drivers were caught twice drink driving in a five year period from 2011. Two drivers were six times over the limit. So why does it keep happening?
Taking a chance is the main reason why drivers think they won't get caught or thinking that because they are not driving far, it is not a problem. Or because they don't feel drunk, they think they are OK to drive. You may have only 'had one drink' but the units of alcohol could place you over the legal limit.
Many people are caught the morning after, with an alcohol presence in their blood which places them over the legal drink drive limit.
Don't be another statistic – grab a taxi or a lift with a friend or hop on the bus!
The same advice is prudent if you use recreational drugs too. Police forces across the UK are increasingly using drug swipes on drivers they suspect may have been using drugs.
#2 Christmas fires
The craze for scented candles and similar products caused a three-fold increase in the number of house fires during December last year. With a rise in candles sales of 17%, it is easy to understand why.
Some Christmas decorations, like tinsel, along with real and fake Christmas trees, are highly flammable. It only takes a few minutes exposure to a naked flame or concentrated heat for a fire to start in this way.
The other issue at Christmas is faulty electrics, especially Christmas tree lights. Older fairy lights will have bulbs that heat as they glow and this can be problematic with some materials.
Stay safe by…
* CHECKING tree lights before you use them – if they are old, recycle them, opting for non-heating LED Christmas lights instead
* NEATEN trailing cables so there is less chance of people tripping or damaging the cables
* NEVER leave lit candles unattended, no matter how safe you think you have made them
If you opt for fireworks at a Christmas party, the same safety advice given out at Bonfire night applies. Make sure you buy reputable, branded fireworks.
#3 Toy safety
Toys should carry a toy safety mark that indicates they have been tested and are safe for use by the age of child they are intended.
Unfortunately, not everything will carry this mark. For example, Christmas novelty gifts and so on, especially those imported, may not have been tested and approved to the standard that we expect.
Check toys, making sure that thing battery compartments are not accessible to the child and that parts are not lost or liable to be a choking hazard.
Enjoy party season!
Stay safe this Christmas and enjoy a safe and happy festive season!