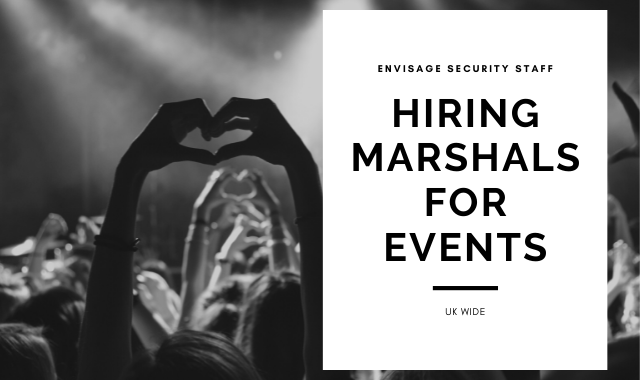 Hiring Marshals for Events
Hiring Marshals for Events
What's the first impression gained by someone attending a music festival? The bands? The camping or caravan grounds? The food offer? The answer is none of these. In fact, it is something much more prosaic and simple – access and parking.
People going to a music festival want nothing more than to arrive, park quickly and get onto the site. Finding they are caught up in long queues and congestion simply to try and park immediately creates a bad impression. Spending an hour or more sitting in the confined space of a car, slowly moving along rows of vehicles trying to find a parking space while hearing the sound of music and voices in the distance is guaranteed to annoy, upset and make people impatient. They do not want to spend their time gridlocked in a car park. They want to be enjoying the music, food and atmosphere. It is an awful way to begin a visit to a music festival.
Yet all too often, that is the reality that faces thousands of people attending music festivals of all kinds, whether pop music, indie bands or classical music. And it is not just at the start of a festival that such problems occur. Similar issues can be experienced at the end and that can be even worse, since people may be trying to leave the carpark late at night, tired, and there is no lighting to mark the way out of crowded fields full of cars. Merely trying to find a car in the darkness can be a nightmare while trying to avoid passing vehicles already on their way home. The accident potential is huge, as cars try to navigate around darkened field car parks, being blinded by headlights or finding inconsiderate drivers have parked badly blocking the exit points.
Avoiding such scenarios is easy, as long as the festival organisers have made adequate preparations well in advance. Rather than relying on poorly trained volunteers to try and organise some kind of car parking organisation, festival organisers can book well trained, professional marshals and stewards who know exactly what to do, no matter what the circumstances. The calm, professional attitudes of such marshals ensures that potential problems are dealt with before they become a crisis – especially when the weather takes a turn for the worse and there is a need to deal with cars slipping on wet grass, or trying to get out of muddy, churned up fields.
Car Parking Marshals
This year, it is even more important than ever to make sure that car parking is hassle free. After the problems of the past two years, people want to get out and about. Music festivals are in demand, and the numbers of festivals being held throughout the UK is immense. Well known festivals like Latitude in Suffolk, Wilderness at Cornbury Park, Green Man in the Brecon Beacons and Camp Bestival in Dorset are already attracting lots of attention, and ticket sales are rising rapidly. Whatever the event, be it large or small, thinking ahead and organising car parking properly will ensure an enhanced festival experience for everyone.