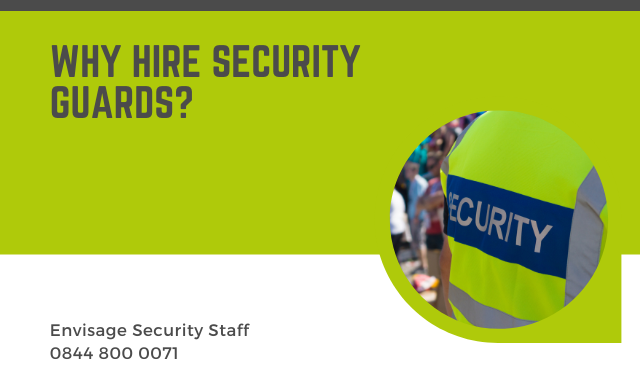 Ever thought of being a Security Guard?
Ever thought of being a Security Guard?
SIA licensed security guards outnumber police officers nationwide – and every indication is that demand for security guards will continue rising. The number of new licenses being issued is increasing fast, as private security guards take on additional tasks keeping businesses and public safe and secure.
We want to sign up more security staff to cope with demand. It offers a fantastic career, and you will certainly be kept busy.
So what do Private Security Guards do?
It is definitely not boring, nor routine. Every day is different. Private Security Guards can take on a variety of roles:
Guarding premises and people

Transporting cash and property and preventing damage or theft during transit

Providing close personal protection to a specific person

Airport security checking out passengers, luggage, buildings and boundaries

Door supervision and monitoring entrance & exit points at special events or in licensed premises

Safeguarding keys and responding to call outs when necessary

CCTV monitoring and organising quick responses to any potential problems

Immobilising vehicles being used illegally or parked illegally
Whatever the task, security guards are there to provide people and businesses with confidence that no harm will occur at any point. Their visibility makes people feel safer.
What makes the perfect security guard?
A calm temperament

No matter what the situation, or how pressurised an event may be, a security has to stay calm and focused, diffusing any threatening situations

Thinking on your feet

Security guards need to be prepared to take the initiative, and act fast
Attention to detail – Monitoring CCTV, searching baggage needs a lot of concentration and focusing on detail. Even the tiniest change on camera or when searching might make a difference in safety levels.
Computer skills – An ability to use modern technology, to learn new techniques is essential
Communication skills – Communicating effectively with colleagues, members of the public, clients and employers is essential, likewise following instructions and providing feedback when necessary.
Qualifications
An SIA license is essential. You can take SIA approved training courses to provide qualifications. Choose from five types of manned guarding licenses:
Cash & vehicles in transit

Security Guard

Close protection

Public Space surveillance

Door supervision
Career Opportunities
With experience, you can seek senior positions as well as supervisory roles or even move into security management.
GET IN TOUCH
Error: Contact form not found.