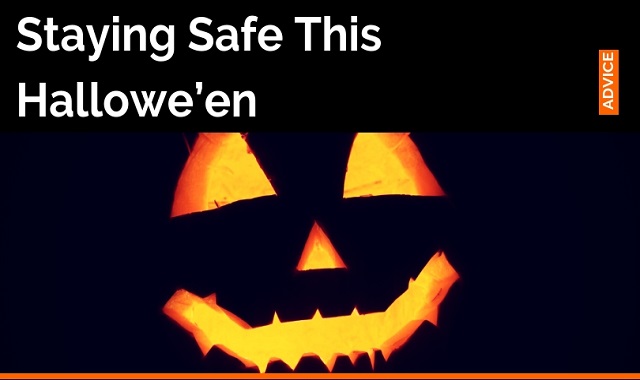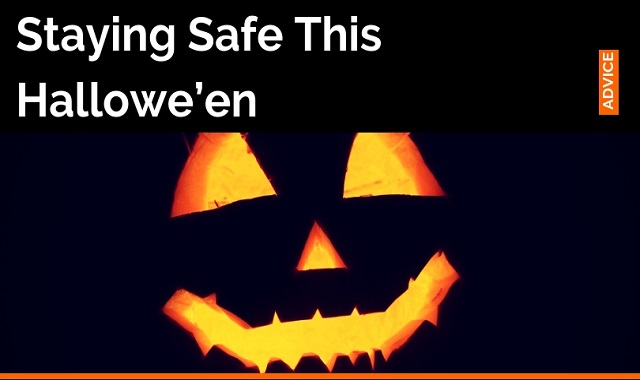 Staying Safe This Halloween
Staying Safe This Halloween
Modern-day Halloween is a time of parties, sweet and general amusement. But it wasn't always this way and for some people, 31st October is a time of year they dread. We take a look from a security point of view as to how to stay safe and host a safe Halloween party too.
Halloween is not a modern festival. It starts thousands of years ago with the Celts. Celebrating the festival of Samhain, they would light bonfires and dress in costumes all to ward off spirits and ghosts.
In the 8th Century, Pope Gregory III decreed that November 1st should be the day to honour all saints. Over time, this day took in most of the Samhain traditions. The evening before – 31st October – became known as All Hallows Eve, a day we know as Halloween.
Today, we see activities such as trick or treating, pumpkin carving, parties and costumes, as well as a chance to eat a lot of sweets.
Halloween Parties
A Halloween party is the perfect excuse for dressing up and enjoying time with family and friends. From children's Halloween party and discos to student parties and more, staying safe is easy with these hints and tips from the Envisage Security Staff team…
Trick or Treating
Many streets and communities pull together to make this both safe and fun, not just for the children but for residents too. Respect the fact that not everyone wants people knocking at the door and for vulnerable or elderly people, it can be frightening.
* Small groups work best and children should always be supervised by an adult
* Call at houses that have lights on and look friendly – some people will display a sign saying 'no trick or treaters' or leave the tub of sweets outside
* At least one person should have a good torch and a mobile on them
* Walk in a group and have one person with a high visibility vest on so you are more visible to road users
Halloween Costume Safety
Halloween is a time that many children and adults dress up. Some costumes, however, are made from sometimes flammable material.
* Read the label of the costume and keep away from naked flames
* Masks can be very frightening for some people so consider face paint and hats instead
* Use plastic accessories rather than the real thing…
At the Party
* Fireworks and bonfire – it is common for Halloween parties to enjoy a firework display and the heat of a bonfire. Assign people to supervise sparklers and the bonfire, and only a competent adult should deal with fireworks. Have fire-fighting equipment close by.
* Food safety – it is important that all food is prepared and stored in a hygienic way. Try not to leave food out for too long and cover to prevent it being contaminated.
* Alcohol – keep your drinking to sensible levels. Don't forget, alcohol lowers inhibitions and that means getting too close to the bonfire, being less-safety conscious with fireworks and so on.
Community Halloween Events
There is no doubt that Halloween can be a fantastic time to have a party. From scary ghost stories to organised community events, Envisage Security Staff are on hand to keep everyone safe.
We can provide event security for your Halloween party, both private and community parties, using our SIA licensed security personnel to make sure that everyone has a great time, and that they are safe.
So enjoy Halloween and watch out for the ghosts!