Live Music Events in the Future
Since March we had seen live music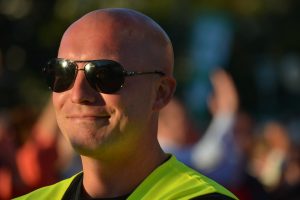 events being cancelled around the UK, that was till Sam Fender played two sell out concerts at the UK's first socially distanced gigs at Gosforth Park in Newcastle back in August this year.
How did the Socially Distance event work?
500 individually raised platforms were erected, spaced out over the venue at 2 meters distance – each of these platforms could accommodate five people. This is a massive step forwards for the possibility of live music events starting when the time is right, this also seemed to be the impetus for other social distanced outdoor events starting again, we saw an increase of drive-in cinemas taking place – this is all amazing news for the events industry which has been widely effected since the Covid-19 pandemic started back in March.
Arrival and entry – the concert goers were asked to provide details of their vehicle and asked to travel in the groups they would be sitting with, this enabled the organizers to stagger arrival times and to prevent any over crowding in public areas. Security staff were on hand to assist concert goes find their platforms and to ensure that 2 meter distancing was adhered to.
Food and Drink – concert goes were able to book snacks and drinks via an app, staff would deliver the items directly to the guests on the platforms.
During the concert – concert goers were not able to leave their platforms during the performance other than to use the toilets, these were cleaned regularly and in greater numbers than normal – a one way system was also in place to prevent crowding.
Exiting the venue – groups were escorted by staff to their vehicles again to prevent crowding and to ensure safe exit.
Do you need security staff for your events?
Envisage Security Staff have been providing security staff and event marshals for across the UK for many years. Our security staff are well briefed ahead of the event so will keep your guests safe during your event and can liaise with your onsite managers. We can provide staff from SIA security staff, Covid secure marshals, temperature checking staff for all manner of events.
To chat though your event details with us we can be contacted on 0844 800 0071.