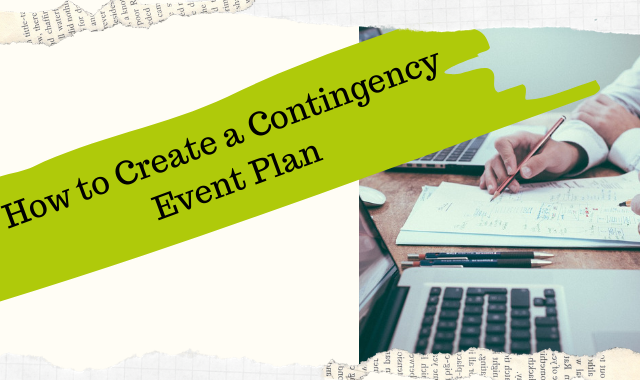 How to Create a Contingency Event Plan
How to Create a Contingency Event Plan
When it comes to event planning, being prepared for all eventualities is a must but understanding where these risks come from and what they could be can be difficult.
What could go wrong at your event?
Not all of these will apply but these ideas will give you food for thought because don't forget, as the event organiser, you are ultimately responsible for every aspect of the event, security included.
Guest no shows – acts not turning up happens more commonly than you think with celebrities and pop stars not being immune as failing to show for a gig.
The weather – from pouring rain to scorching sunshine, if there is one thing that can be predicted it is the unpredictability of the weather. If you are banking on the weather being dry for your event, what plans do you have in place for if it rains?
Transport problems – strikes on the rail network to traffic jams on motorways, there are all kinds of transport issues that can affect how people get and to and from your event. What could you do if there are unforeseen issues with transport?
Oversubscribed event – that's great news but from an event security point of view, it brings a whole raft of problems. From crowd management to not enough facilities, how will you turn away people or can you expand capacity?
No one turns up – and the opposite scenario is that no one turns up.
No lights, no action, no camera – technology is great until it fails. If your event relies heavily on technology (and which event doesn't) what is your back up plan.
Internet blackout – again, this depends very much on whether your event relies on Wi-Fi or not but if the internet drops out or 4G disappears, what will you fall back on?
Power cut – when the power drops out or goes off completely, it will land your event in a dark place, literally and physically. It may be possible to generate your own power with generators but you'll need these on speed dial if the electricity drops out.
Disruptive guests – the majority of people will attend your event intent on enjoying themselves but, there is a small minority who have other ideas in mind. Disruptive guests or attendees represent a potential flashpoint for your event and this is where event security staff are essential.
Controversial speakers – if your event relies on speakers and other people, you may want to consider how you'll handle controversial talks or subject areas, especially when people are offended.
Not the right gear or equipment – say the right equipment or the right number of items don't arrive, how will this affect your event? Making sure you have suppliers on speed dial is essential.
Team members of event staff unable to attend/don't turn up – if you don't have the right staffing level, your event may not be able to go ahead. Again, which promotional staffing agency will you have on speed dial?
This is not an exhaustive list but a few ideas to help you put your list of potential risks to your event. Consider internal risks (event organisation, venue and so on) as well as external influences that will affect your event (no matter how improbable they seem).