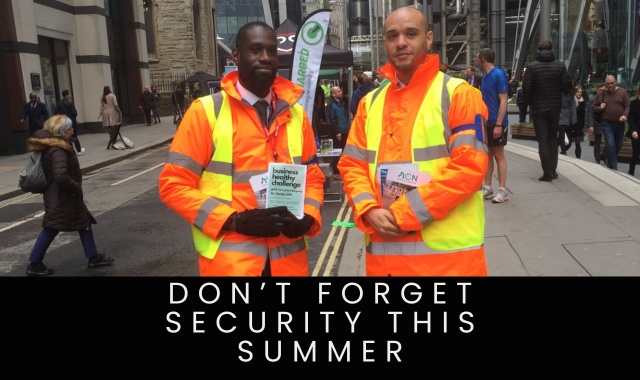 Don't forget security this Summer
Don't forget security this Summer
Summer means holidays and relaxation but don't forget your security needs. Just because you are relaxing doesn't mean that the risk of being attacked or having your premises burgled has ceased. In fact, it can often mean that the risk is even higher. All too often, people are in a hurry to enjoy holidays and summer leisure time that they forget to take suitable precautions.
For many would be burglars summer is the perfect time to enter premises illegally simply because people are become more relaxed about their security precautions.
Don't be a victim of crime this Summer – read our Top Security Tips
Take a few simple precautions and you can keep your premises safe all summer.
1.Always double check to make sure that doors and windows are locked.
2. Set the alarm and make sure it is actually working!
3. Ask neighbours to keep an eye on your premises and to park on site now and again. It gives the impression that there is always someone around.
4. Arrange for mail to be picked up and not left in full view on the floor.
5. Arrange for some lights to be switched on and off from time to time.
6. Consider having someone to stay in your home while you are away. Friends and relatives may be willing to help out, or you can hire a professional house sitter.
7. Hire security guards to keep watch over business premises. Even driving by and stopping for a while to check out the site can help create the right impression. Just make sure that the security guards vary the time by which they arrive and leave your site.
8. Don't post details of your holiday or business close down on social media. Bear in mind that not everyone who sees such a post is a real friend. All too frequently, thieves and other offenders search out such posts since they know it provides them with the perfect opportunity to enter premises, take what they want or cause damage without anyone being aware until much later.
9. Alongside not posting details of your movements on social media, turn off the GPS tracking feature on your phone and social media apps.
10. Check your privacy settings on social media to make sure that any postings that you make on any website are secure, and invisible to the general public.