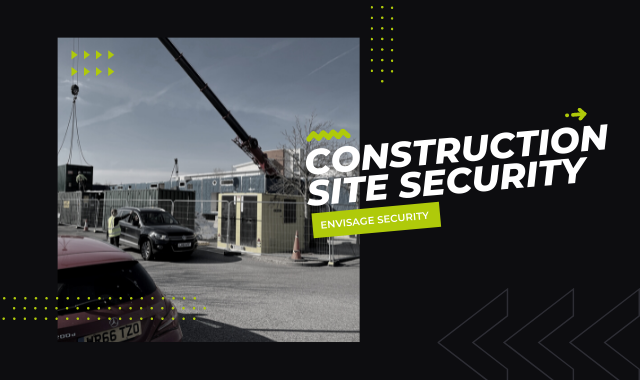 Construction Site Security
Construction Site Security
Theft from construction sites now totals over £800m annually – and that doesn't include incidents of vandalism. All too frequently theft and vandalism are becoming weekly occurrences resulting in higher insurance, delays to construction projects and potential safety issues for your staff.
This is where reliable, high quality security can make a difference. It can act as a deterrent, as well as safeguarding your staff, property and site.
Choose your security company carefully
Use a dedicated, specialist security company, people who are accustomed to the problems faced by construction firms. Such a company will begin by carrying out a comprehensive risk assessment of the site, identifying vulnerable areas where the security needs improving. By improving security at those points, the site immediately becomes more secure and safe.
CCTV monitoring
Installing CCTV surveillance adds another vital part to your security arrangements. Apart from providing an extra pair of eyes across the site, it also create an additional layer of evidence in the event of any criminal act.
Perimeter fencing
Strong perimeter fencing around your construction site is essential as it acts as the first line of security. Installing lighting such as motion-sensor equipment can deter potential offenders and reduce the risk of accidents occurring in the dark.
Lockable storage containers
Make sure that as much equipment and tools as possible are securely locked away at night. This reduces temptation from opportunistic thieves and vandals.
On site security guards
Hiring on-site security guards provides an instant deterrent. Most criminals and vandals are opportunistic, seeking easy targets with little risk of being caught.
The presence of security guards instantly increases the risk level. Potential offenders know there is a greater chance of being caught.
Always hire guards who possess an SIA licence. Not only is this a legal requirement, it is a sign of quality and ensures they have been well trained.
Security guards can be used to supervise entry and exit points, or as mobile units moving around your site on foot or in a vehicle.
Spend time discussing your specific requirements with your security company. Check out the range of services on offer, and identify the type of security you want.
At Envisage Security we can provide the top quality SIA qualified security personnel. Our management are available 24/7 in the event of any problems occurring, and can provide all the advice you need. Contact us now for an instant quotation ensuring security guards can be working at your site within hours.