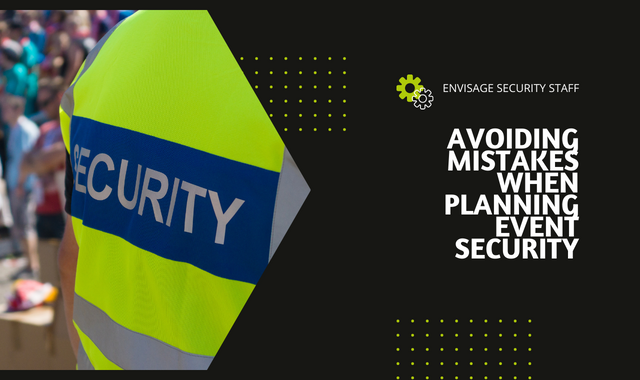 Avoiding mistakes when planning event security
Avoiding mistakes when planning event security
Event security staff are the visible element of any event. They are the ones who are the first point of contact with the public, especially when it comes to car parking marshals and stewards. Many planners forget this when trying to minimise costs.
Always interview
Check out all potential staff carefully. Work with your event management company to make sure that you have chosen the best staff. Only by interviewing them will you be sure that they will present a good image of your brand.
Spending too little
Keeping costs down is one thing, but you can go too far. If you are not prepared to pay for good staff, then you cannot expect high quality work. You get what you pay for. Cutting corners by hiring cheaply will reflect badly on your business. Only by paying decent rates will you be able to hire reputable, professional staff.
Insist on Updated CV's
Always insist on seeing up to date CV's. Find out where they have been working recently and how they fared in those tasks.
It is not appearance that matters
Some event tasks such as promotional staff may require attention to appearance, but this is not true of every type of event employment. Temperament, professionalism and reliability can be just as important when it comes to other tasks like security, car park marshals and stewards.
Don't forget your brand image
Remember the wider aspect when it comes to hiring event and security staff. It is not just about a specific event, but the overall image that your company is seeking to portray. Make sure that everyone you employ matches the overall brand image because they are your ambassadors when dealing with the public.
Consider the size of event
Think about the number of people who will be attending, both exhibitors and public. Make sure that you are hiring enough people to deal with the size of event.
Confirm details with your team
Keep your team up to date with all decisions. Make sure they are aware of any changes or alterations, and who you have hired.
Don't leave hiring until the last minute
Security, car park marshals and stewards are essential to the success of any event. Leaving hiring them until the last minute means you will not get the best people. Make decisions promptly and quickly, and confirm those decisions in writing so that everyone is fully aware as to what has been decided.
Be upfront with any problems, downsides to a job as well as the positives.
Every job has its downsides. Make sure that staff are aware of these, and are willing to cope with them. Be honest.
Use a Professional Event recruitment specialist
Ensure all your temporary staff for any event are hired from a reputable, professional specialist event recruitment staff company. Envisage Promotions can provide all the help and advice your need – and get you the best quality staff.