Do you need Nationwide event Staff?
Are your offices located in a different area to where you hold events? Do you need local, professional and excellent event staff to assist you? Do you need an agency that can make all this easy for you?
We can help. We have event staff located all over the UK that are professional and suitable for all campaigns, events and exhibitions. This means no travel costs! No hidden fees!
Do you need event staff to help you with your marketing campaign? Do you need staff to assist you with your sports event? Charity event? Do you need street teams? We can provide you with the best local staff. We go through a series of castings, and interviews when selecting your staff. You will get the event staff that are best suited for your occasion. Do you want to pay travel costs? NO! With us you do not need to worry about travel expenses or extra costs. We've got you covered.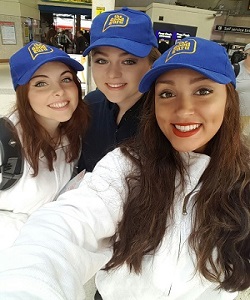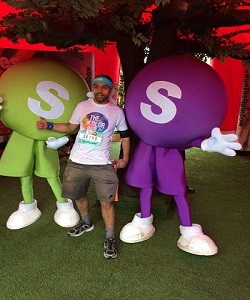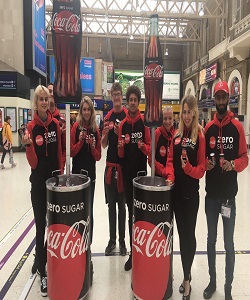 Why should you use an Agency?
Do you have too much to do and stressing about your event? Get us involved and we can take the pressure off. We deal with staffing and organising events everyday and we are very confident that we can find you the staff you require.
Let us do what we do and give you some breathing space to take care of the more important things, knowing that we've got it covered.
We make this booking process easy. Simply fill out the form with what you require, and we will do the rest. Casting, briefing and sending you over the details before the event.
Is it worth the cost?
Getting your event staff through agency is completely worth the cost. We want you to know exactly what you're paying for:
Nationwide full UK event coverage
• You will get experienced promotional staff
• All staff will be fully briefed by our bookings team about your company and event.
• Our staff will arrive fully briefed and early for your event.
• All staff members are fully insured by our agency.
• You have access to 24/7 agency contact for if you have any last-minute questions.
We have over 12,000 experienced, professional and carefully selected staff members nationwide. Why not give us a call and let us know about your event and what staff you require!